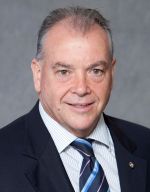 Colin Crawford
Senior Business Consultant
Contact: 0425 838 800
Email:
Previously the Managing Director of Bass Accounting, a boutique firm specialising in acquisitions and business sales, Colin has consequently gained a thirty year track record in negotiating exit strategies and bolt-on acquisitions on behalf of business owners.
Colin's range of experience includes handling the sales negotiations for a number of high profile businesses ranging from national franchise groups and engineering companies, through to firms in specialist industries such as the cleaning, retail and manufacturing sectors. Developing the 'strategic fit' involves industry research and clearly defining a business's position in the marketplace to generate a purchase that creates value for both the current owners and the purchaser.
Having created business strategies to grow the market share of a wide range of companies from one level to the next, Colin brings to the Wollermann Corporate Brokers team additional 'know-how' to present a client's business to a predetermined acquisition target market.
Colin's depth of experience in preparing industry and company research is only the beginning to handling business divestments and acquisitions in a confidential way that involves company directors, their advisors, financiers and senior staff.